Youth of the Year
Each year, one exceptional Boys & Girls Clubs of Providence (BGCP) member, ages 14-18, who exemplifies outstanding commitment to leadership, service, academic excellence and dedication to living a healthy lifestyle is selected to be the BGCP Youth of the Year. The BGCP Youth of the Year will serve as a role model for all Club members representing the voice and spirit of hope inspiring all kids. To lead. To succeed. To inspire. This is the Boys & Girls Clubs of America's premier leadership and recognition program for teens.
The BGCP Youth of the Year will compete in the state wide selection to become the regional then, if chosen, the Nation Youth of the Year, serving as an ambassador for all Boys & Girls Club youth as well as a voice for all of our nation's young people. Over the decades, these individuals have exemplified the Boys & Girls Club mission and are proof to the impact Clubs make in transforming and saving kids' lives. National Youth of the Year winners have achieved success in a variety of industries, including entertainment, politics, business and sports.
2021 – YOU CAN BECOME THE NEXT BGCP YOUTH OF THE YEAR! 
For more information, contact Chelsea Davignon, Alvarez Program Director, at cdavignon@bgcprov.org.
Eligibility requirements
Must be a member for at least 2 years
Must be between the ages of 14 and 18 (as of to January 31, 2020)
Must be in High school: Between grades 10 and 12
About the Experience
Youth of the Year is more than application! It's an experience for our teens to share their story to the rest of the Club community.  Candidates that commit to participating will have a mentor that will support them throughout the process. In addition, this year the committee is focused on making this a stress-free experience for our teens (as much as possible) thanks to the fun incentives and support participants will receive.
The process has 3 steps: The application, the Interview and Announcement
Our BGC Providence candidate will compete against the candidates from the other Boys & Girls Clubs in Rhode Island. Our representative will be announced during BGCP Annual Meeting on April 15th, and our winner will compete in Regionals, and later in Nationals (if continue participating in the program).
Perks
Mentorship
Public speaking skills
YOY is a great resume builder! It can be a great topic for college applications
Incentives!
Important Dates
Information Session: TBA
Application Material deadline: TBA
Celebration (Youth Of the Year Candidates Club Take Over): TBA
BGCP Interview & Announcement: TBA
BGC R.I. Interview & Announcement: TBA
BGC Regional Interview & Announcement: TBA
For more information, contact Chelsea Davignon, Alvarez Program Director, at cdavignon@bgcprov.org or call (401) 595-5793.
Celebrate the past BGCP Winners!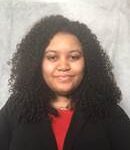 2020 Harolyn M. De Los Santos Garabitos
Harolyn is a senior at Dr. Jorge Alvarez High School and has been a BGCP member at the start of the Alvarez High School program three years ago. She will be attending Bentley University in Fall 2020. Harolyn is a proud Dominican immigrant to the United States. She is the first in her family to graduate from an American school and the first to attend college. Harolyn is one of 2 students who has taken all the AP classes available at her high school and worked hard to graduate in the top 5% of her class. Harolyn has overcome every obstacle by valuing her education, her cultural heritage, and the sacrifices she and her family have made to create a better life for herself. Harolyn is passionate about social justice and is an incredible advocate for her peers. She plans to use her platform as the Boys & Girls Clubs of Providence Youth of the Year to lift up the voices of her peers and create spaces for the voices of young people to be not only heard but valued.
We are so proud of Harolyn and cheer her on not just in this competition but in wishing her success in all her future endeavors.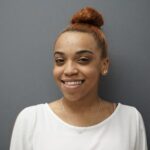 2019 Lyamaris Gomes
Lyamaris Gomes was a senior at La Salle Academy. Her defining characteristics are passionate and ambitious and has been a member of the Boys & Girls Clubs of Providence since she was six years old.
Although Lyamaris grew up in a tough community, she never let that define who she would become when she grew up. Lyamaris was on the honor roll consistently throughout high school and is taking all honors courses as a senior.  She was Vice President of the Diversity Committee and a participant of the Social Concerns Group at La Salle. Lyamaris participated in Track & Field for four years and is a professional/certified boxer in the state of Rhode Island.
Gregg DeMaria from La Salle Academy described Lyamaris as a young, fierce, resilient and determined woman of color who has redefined and empowered herself to create a culture of success. She earned the respect of her peers and teachers by quietly working twice as hard as others, fostering positive and healthy relationships along the way.
"I was stuck behind a wall of isolation until I found my second home at the Boys & Girls Clubs of Providence, I was able to grow as a person and break through that wall finding freedom."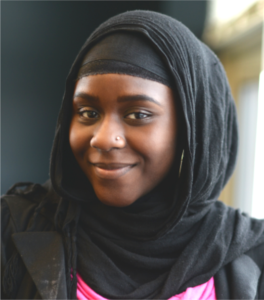 2018 Latifat Odetunde
Latifat now attends Boston College. As a Classical High School student, she ranked 43 in her class, was consistently on the honor roll, and was enrolled in numerous Advanced Placement courses. Latifat was a Student Government Senator serving as Administration and Student Liaison and received the Nellie M. Gorbea Secretary of State Civic Leadership Award.
Latifat was a member of the BGCP Workforce Development Programs and a member of Youth in Action, the Providence Youth Caucus, the Youth Organization Institute, and interned with the State of Rhode Island. She was also a member of her school Volleyball and Track and Field Teams.
Latifat feels that capabilities of youth are undermined due to their age as a whole as they are constantly told that they are not intelligent enough to comprehend topics of politics or race. She shares that these preconceived notions have caused youth to remain complacent and silent to the point that many are not aware of their voice and its impact. The organizational work she does focuses on empowering youth to become the leaders they want to be and fight for what they want. Redirecting voice to youth is very important because it allows for great preparation for the real world.
"In my first year participating in Workforce Development training, I took a career test and thought of the path I wanted to take on in life. The Club thought about my future before I had, and this notion made me think ahead and plan accordingly. I learned what it meant to be a leader, and that made me envision myself as such to become one in the future. I created my first resume and helped in my process for applying to colleges."